About Me

n00b, security enthusiast, reverser, exploit researcher, always learning.
Follow me on Twitter/LinkedIn/github, or anywhere else you could find me.
home
Previous
Next
Tools
WORK IN PROGRESS FOR A LONG TIME NOW, THIS THING ALWAYS GETTING STEPSIDED. :(
List of tools that I'd Add.
Base64 Converter
URL Encoder/Decoder
Hex to Decimal
Shellcode Generator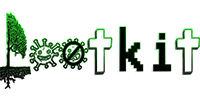 The tools here will be added soon!!!
home
Previous
Next